Wyoming County Schools would like to wish everyone a very Merry Christmas and a Happy New Year!🎄✨ December 21st PL Day- No school for students. December 22nd - January 2nd- Christmas Break. We are looking forward to seeing everyone back on Tuesday, January 3, 2023. 😃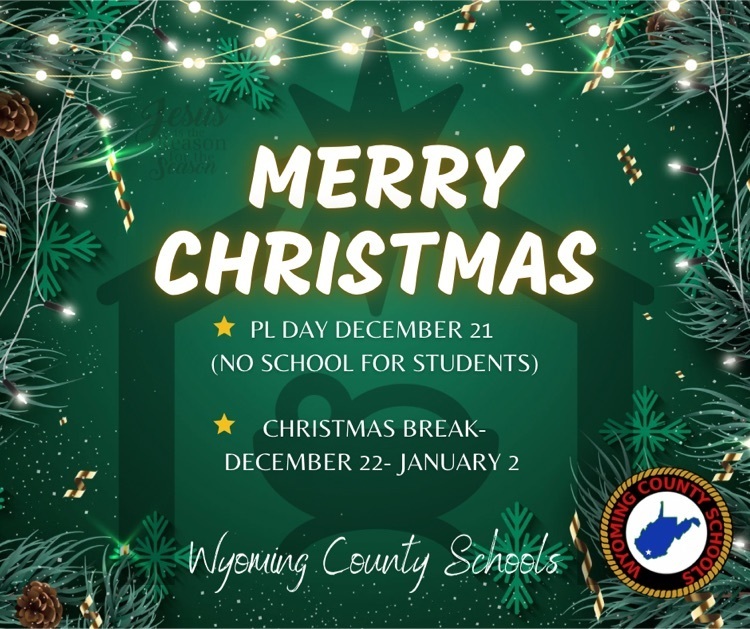 Attention Huff Families: Our Christmas dinner that was normally scheduled for the 15th with students and families will need to be canceled due to a boil water advisory. We plan to ensure the opportunity to eat with your children is afforded once the water situation is fixed. If all goes well, we can have a snowflake luncheon, together as a family at a later date. We are sorry for any inconvenience this might have caused. We look forward to finishing the year Raider strong and we appreciate each and every one of you. Thank you!

#InformWyCoSchools🎄✨☃️❤️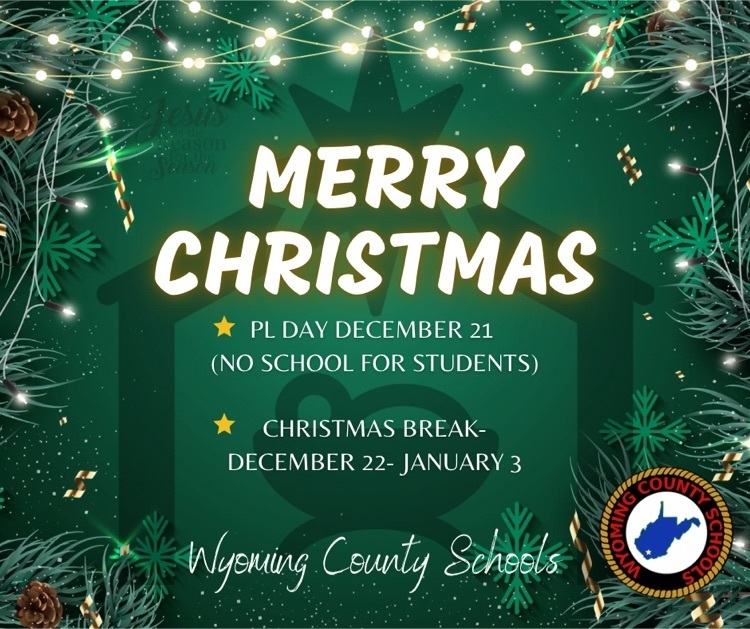 ‼️📚ATTENTION📚‼️ There will be NO school for ALL students on Wednesday, December 21, 2022 in order for employees to participate in a Professional Learning Day! 🤓📚#informWycoSchools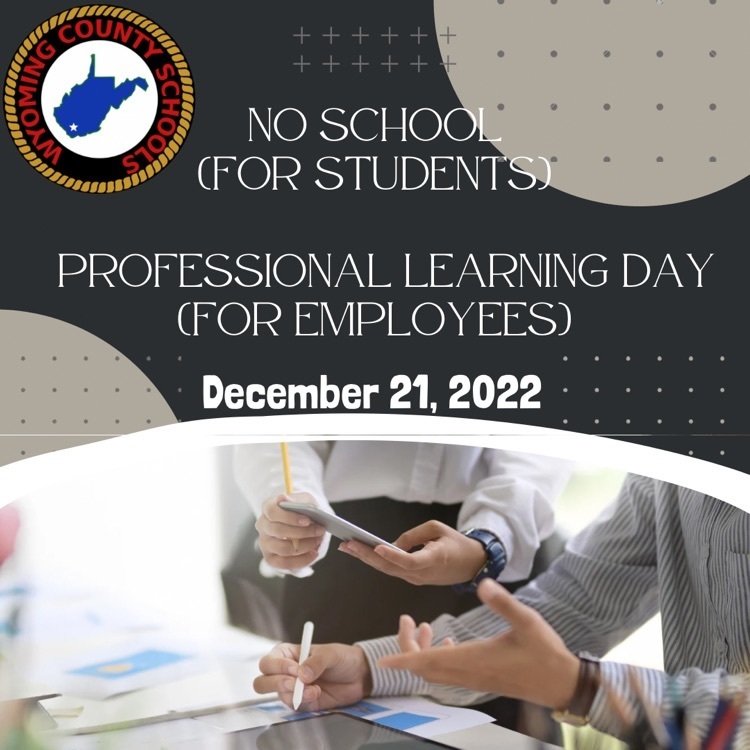 Tomorrow, Monday, December 12, there will be no school for students at Huff. Staff will report. Hand washing stations with store bought water will be available on Tuesday, in addition to the other mitigations listed, in the previous post. The hand washing stations are just another level of cleanliness for everyone. Again, we are working, as quickly as possible to resolve this situation. Please call the school or Central Office with any questions. Thank you!

Attention Huff Raiders! Huff Consolidated School does not have access to a municipal water system. Therefore, a healthy, safe well water system is consistently maintained. In recent days, the school's water system has had issues with production and quality, and we immediately began to gather professionals to remedy the situation. In that time, we closed the school until we could produce a safe situation for students and staff. At this time it has been determined that the school's well is going dry. This will be the 4th well that has been necessary to dig at the school. Until we have a water source that is ready for full use, we have several mitigations in place: water machines for drinking water, hand sanitizer in all classrooms and various points throughout the school, plastic and styrofoam kitchen utensils, store bought water and sanitizer to use to clean in the kitchen, store bought water for cooking, sanitizer for table cleaning and other cleaning in the school are among the mitigations being utilized. The well water is only being used for toilet flushing. We are working to fix the water issue. A municipal water source in the area of the school will one day benefit not only the school, but also the entire community. Please know we will do everything possible to support that effort. Until then, we will work diligently to take care of our students and staff at Huff! If you have questions or concerns, do not hesitate to call the school or the Central Office. Thank you!

All Aboard the Polar Express! PreK at Huff Consolidated enjoyed polar express day with pajamas, hot cocoa, cookies and a special guest conductor (Mr. Endicott) to punch their tickets and read the story by Chris Van Allsburg.🚂🎄❄️ #ShowcaseWyCoSchools

‼️REMINDER‼️All schools in Wyoming County will be dismissing 3 hours early Friday, December 9, 2022 in order for teachers to participate in Professional Learning.🤓📚 #informWycoSchools

The WV Department of Education and Homeland Security have made all school systems in WV aware that there is a series of FAKE calls claiming active shooter situations in some WV schools. Again, these calls have been shown as FAKE and are coming to 911 Centers. To this minute we have NOT received a call regarding any Wyoming County School. We are working as a TEAM in WyCo with Emergency Management and Law Enforcement to take every single threat seriously, so if there is a call to our 911, it will be taken seriously and addressed fully. We want to make families aware of this situation so that you have all information. As always, we will do everything in our power to keep our students safe. We cherish our children! Hope they catch these folks making these calls! Thank you all and call your child's school or the Central office with questions. WyCo together for children.

‼️ATTENTION‼️ Due to ongoing water issues, Huff Consolidated will not have school tomorrow, Wednesday, December 7, 2022.

‼️ATTENTION‼️ Due to a water issue, Huff Consolidated school will dismiss at 11:00 today. Please call the school if you have questions. Thank you.

‼️REMINDER‼️All schools in Wyoming County will be dismissing 3 hours early Friday, December 9, 2022 in order for teachers to participate in Professional Learning.🤓📚 #informWycoSchools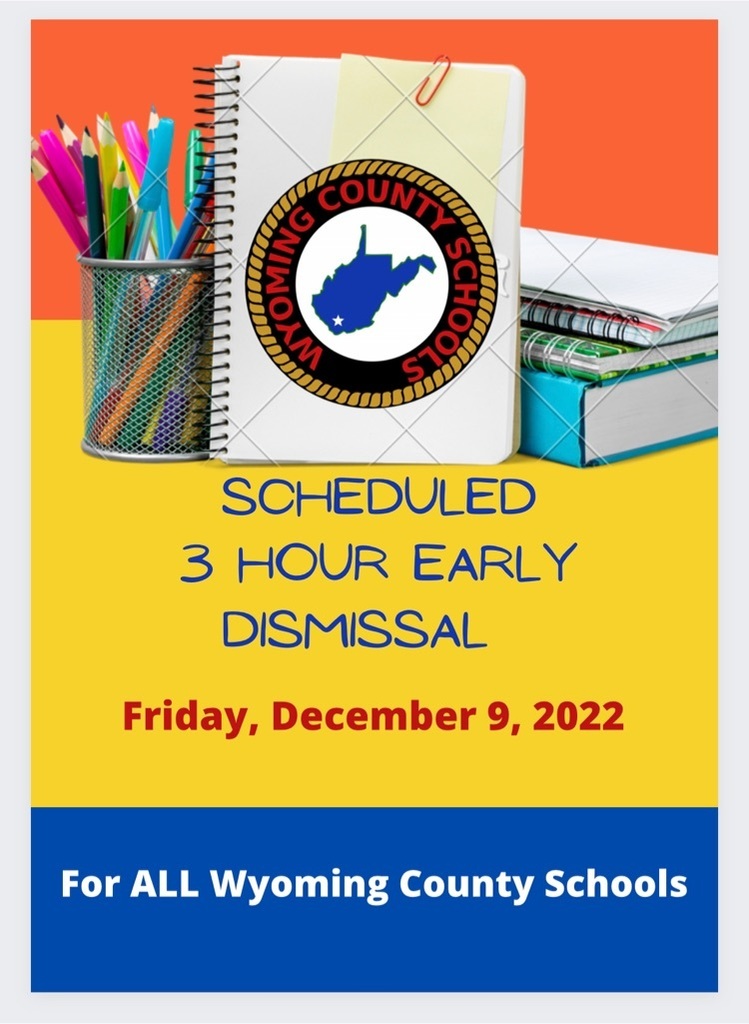 Due to a water issue, Huff Consolidated will NOT have school on Monday, December 5. Thank you!

The Wyoming County Career and Technical Center was excited to welcome the 8th graders from Huff Consolidated for a tour of our facility today.🖤💚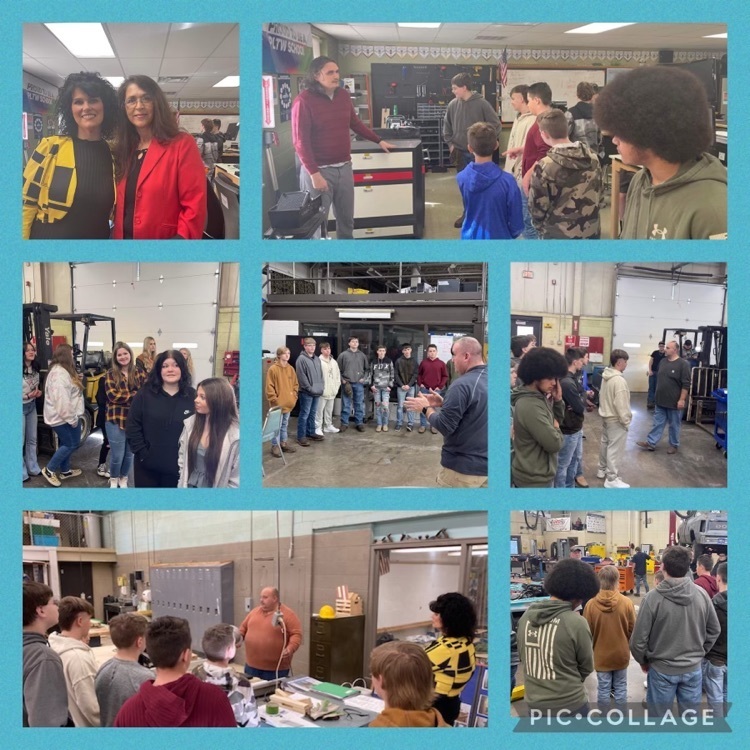 Weston Lester, a student at Huff Consolidated is helping to make a difference for children that have diabetes. Join #BlueBalloonChallenge and Medtronic will donate $5 to Life for a Child.🔵💙🔵💙🔵 #ShowcaseWyCoSchools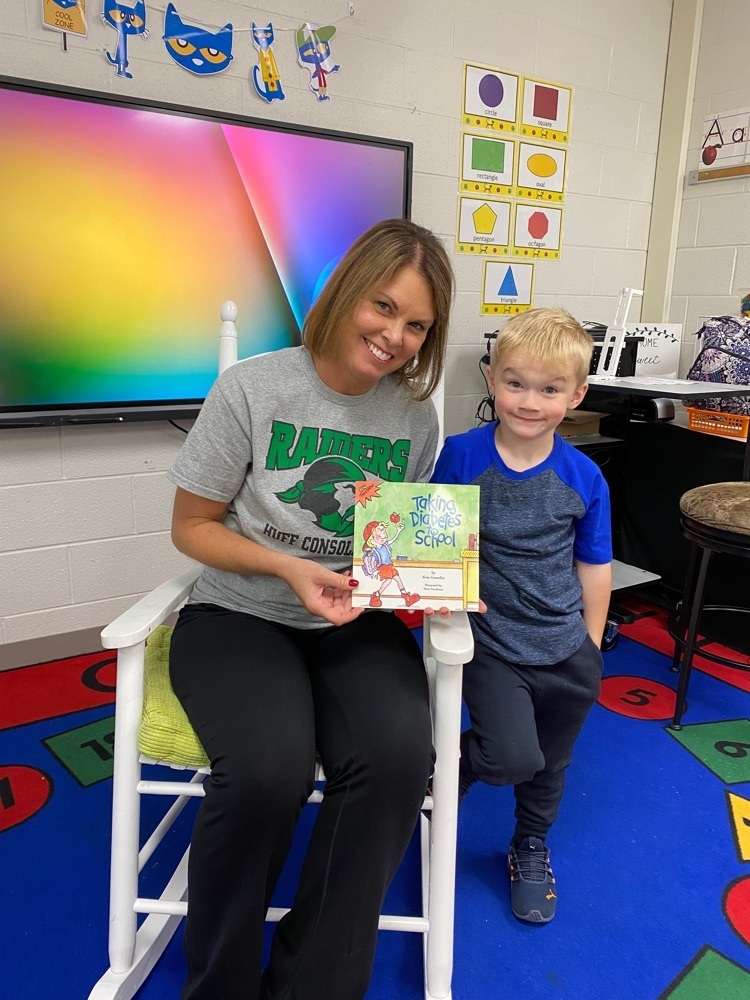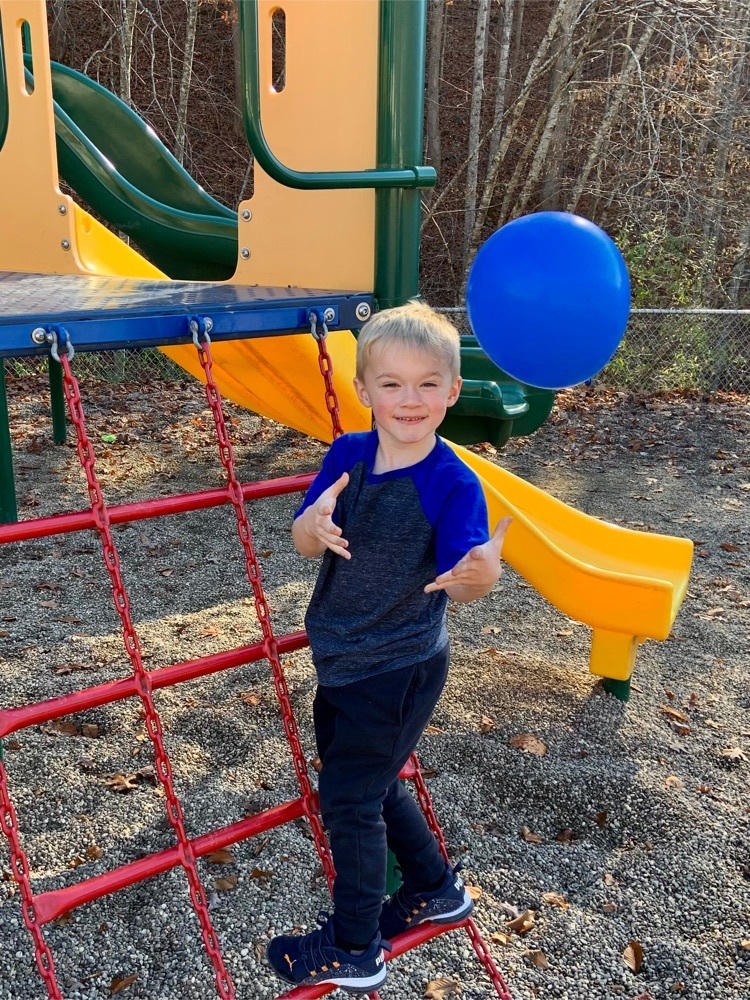 ‼️REMINDER‼️All schools in Wyoming County will be dismissing 3 hours early Thursday, November 10, 2022 in order for teachers to participate in Professional Learning.🤓📚 #informWycoSchools

‼️REMINDER‼️There will be NO school on Election Day, Tuesday, November 8, 2022. Wyoming County Schools Facilities Bond will be at the very end of the General Election Ballot.🗳️ If you have any questions please call 304-732-6262 Ext. 1101 #InformWyCoSchools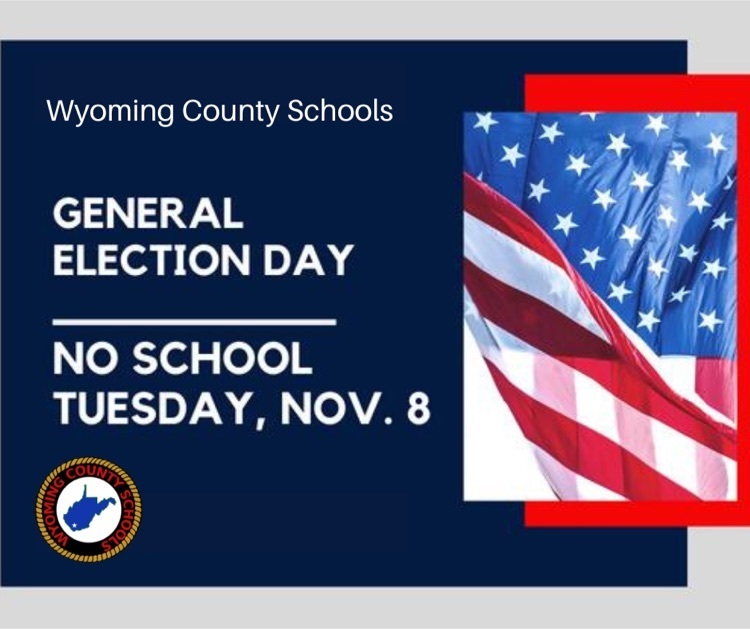 ‼️Attention‼️Huff Consolidated‼️

‼️Attention Huff Consolidated Families‼️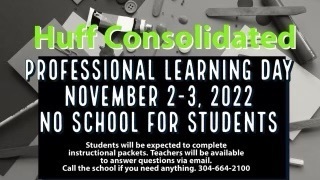 ‼️Attention Huff Consolidated Families‼️